High flexibility industrial server chassis - RM241/RM242
Photo: Company
Wednesday 17 July 2013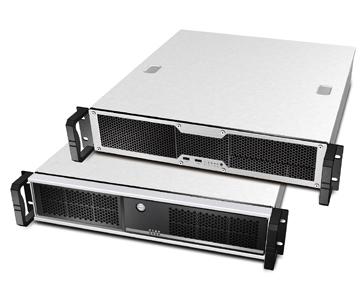 RM24100/RM24200 is designed to answer to requirements for the industrial users. With modularized design, it is not only the most flexible, but the shortest IPC chassis which can accommodate the ATX or micro ATX motherboards and the PS/2 power supply units, the vendor said.
Flexibility
- Accommodating motherboard form factors of both ATX and micro ATX for different needs of server computing capability
- Modular rear window designs: 4-slot low profile PCIs for micro ATX motherboards, 3-slot full height and 7-slot low profile PCIs for ATX motherboards
- Supporting front and rear power supply units
- Modular front-access 5.25"+3.5" and 5.25"+slim ODD drive bays. When replacing the 5.25"+slim ODD drive bay with a front power supply unit, two 3.5" internal hard drives can be installed for more operating systems.
- 2-piece front door or aluminum plate with sophisticated design for brand recognition
Reliability
- Cushions on all hard drive holders and cages to minimize the HDD and ODD vibration
- In-line layout of CPU and system fans, optimized allocation components, and ventilation holes on the front door for better cooling performance
- Security mechanism: front door lock and intrusion switch
- Anti-dust mechanism: filter on the front door.