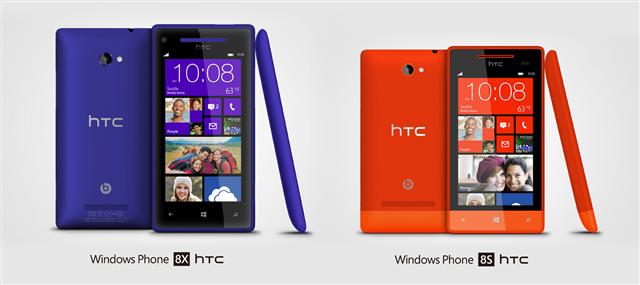 HTC and Microsoft have unveiled the first signature Windows Phones, the Windows Phone 8X and 8S by HTC.
The new HTC smartphones feature the new Windows Phone 8 operating system, and Beats Audio.
The 8X has a 2.1-megapixel front-facing camera with an 88-degree ultra-wide angle lens. It also supports 1080p video capture. The rear camera sports an 8mp CMOS sensor with backside-illumination (BSI) for improved low-light performance, along with an f/2.0 aperture, 28mm lens and a dedicated imaging chip.
The HTC 8X features a 4.3-inch HD LCD screen protected from bumps and scrapes by Gorilla Glass 2, while optical lamination reduces reflections and glare. The 8S has a 4-inch LCD screen with Gorilla Glass.
The Windows Phone 8X and 8S by HTC will be available beginning in November.