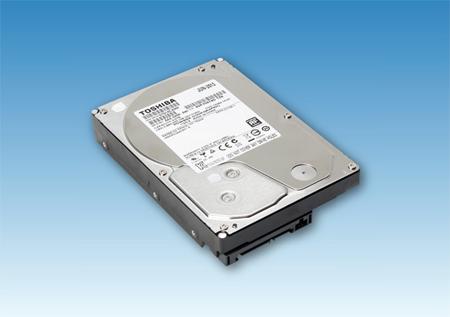 Toshiba has announced the launch of a family of advanced 3.5-inch HDDs that bring multi-terabyte capacities to the consumer space.
Volume shipments of the drives, produced with manufacturing equipment acquired in a recent transaction with Western Digital of the US, will start at the end of August 2012, Toshiba disclosed. In adding these drives to its current line of 250GB to 1TB consumer-use 3.5-inch HDDs Toshiba will expand its product coverage to a wide ranging 250GB to 3TB.
The new line-up is configured to meet diverse needs. The DT01ACA300, DT01ACA200 and DT01ACA150 offer a rotational speed of 7,200rpm, appropriate for high performance desktop PCs. The DT01ACA300V, DT01ACA200V and DT01ACA150V are equipped with a streaming function to handle data transfer within a specified time, and are optimized for applications such as digital video recorders that must record and playback video data without any delay. Toshiba has also responded to energy-conscious users with low power consumption models offering rotational speeds of 5,700 rpm and 5,940 rpm; compared to the 7,200rpm variants, these models reduce power consumption by 19 to 25%.
Since the start of this fiscal year, as the result of a series of strategic investments that culminated in securing capabilities in 3.5 inch HDD for consumer products, Toshiba has realized the ability to develop and market hard disk drives in all key product areas. By complementing this with SSD solutions for both enterprise and consumer applications, Toshiba said it is positioned to meet demand across the entire range of customer needs.