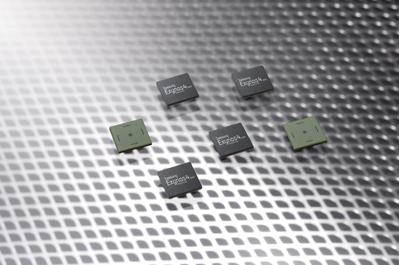 Samsung Electronics has introduced the industry's first quad-core application processor built on the HKMG low-power process technology. With performance capabilities exceeding 1.4GHz based on the ARM Cortex A9 quad-core, the Exynos 4 Quad allows system-level architects to integrate maximized power efficiencies into smartphones and tablets which enables double the processing power at a 20% lower power bill over its predecessor, the 45nm process-based Exynos 4 Dual.
Due to its 32nm HKMG low-power process and power-saving design, the Exynos 4 Quad has two-times the processing capability over the 45nm process based Exynos 4 Dual while consuming 20% less power. To improve power efficiency, Samsung adopted hot-plug functionality to support on-off switching for each core as well as the per-core dynamic voltage and frequency scaling (DVFS), which offers a dramatic reduction in power consumption by adapting different levels of voltage and frequency when changing workloads.
Having identical form factor measurement (12X12X1.37mm), the Exynos 4 Quad is pin-to-pin compatible with the 32nm process based Exynos 4 Dual, allowing mobile device designers to immediately adopt the new solution without additional cost, engineering or design efforts.
Already in production, the Exynos 4 Quad is scheduled to be adopted first into Samsung's next Galaxy smartphone that will officially be announced in May. Samsung's Exynos 4 Quad is also sampling to other major handset makers.