Nokia CDMA Windows Phone in China
Photo: Company
Thursday 29 March 2012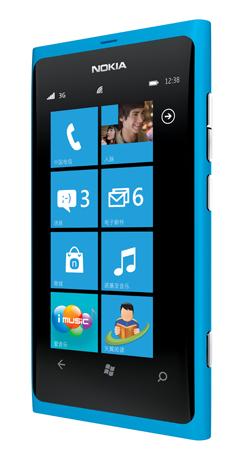 China Telecom and Nokia have announced the Nokia 800C, the first CDMA Windows Phone in China and Nokia's first Lumia phone for the world's largest smartphone market.
The partnership between China Telecom and Nokia extends beyond the Nokia 800C with Nokia's Lmia 610 also arriving in a CDMA variant to China Telecom's portfolio in the second quarter of 2012.
The Nokia 800C will be available for purchase in April through Tianyi FlyYoung shops, a distribution channel of China Telecom; Nokia brand stores; China's top chain electronics stores including Suning, Gome, Funtalk, D.Phone, and CentreYou, as well as regional channels and online shops such as 189.cn and hicdma.com. The Nokia 800C is offered without contract for CNY3,599 (US$570.91).