Akustica's AKU340 analog MEMS mic
Photo: Company
Thursday 29 March 2012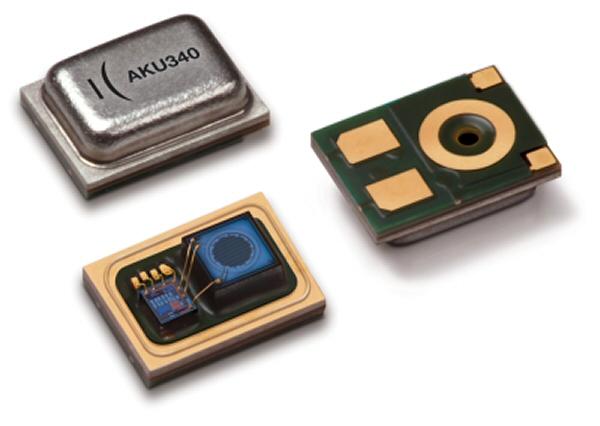 Akustica has announced the expansion of its microphone product portfolio with the addition of a new analog MEMS microphone.
Designed specifically to meet the requirements of mobile handset manufacturers, the AKU340 is a high-performance analog microphone that utilizes established surface-micromachining MEMS technology developed by Bosch. The solution measures 2.5x3.35x1.0mm, and offers acoustic performance with 63dB signal-to-noise ratio (SNR) and low frequency recording with a reduction in sensitivity of less than 5dB at 50Hz. With its tight sensitivity matching of just +/-2dB between microphones, the AKU340 is for use in microphone array applications where more uniform microphones lead to increased performance of noise suppression algorithms.
The AKU340 is sampling to lead customers now and will be ramping to mass production in the third quarter of 2012. The AKU340 is available at US$1.34 per unit in 1K-unit quantities.