VIA QSM-8Q90 system-on-module solution
Photo: Company
Thursday 29 March 2012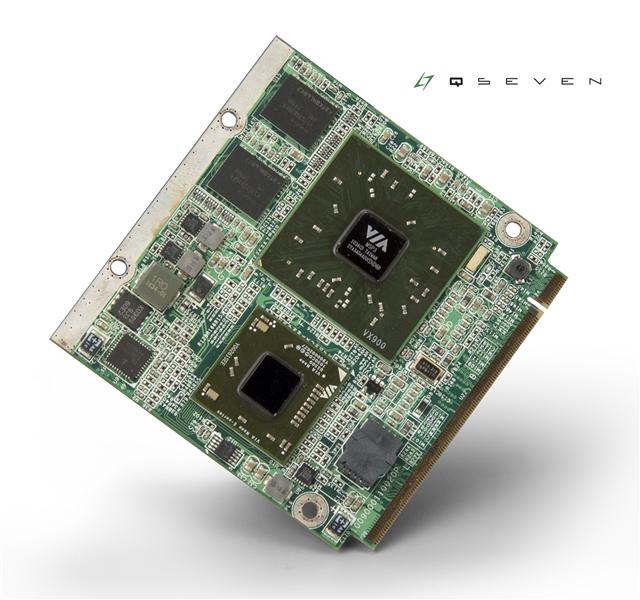 VIA Technologies has announced the latest addition to the VIA Modular Solutions portfolio, the VIA QSM-8Q90. The modular design approach allows for short time-to market, application-specific customization, simplified development, high stability and long life cycles, the vendor said.
The VIA QSM-8Q90 module measures just 70x70mm and is based on the new embedded QSeven form factor developed to meet the demands of various low-power and mobile applications. Featuring a VIA 1.0GHz VIA Nano E-series processor and the VIA VX900 MSP, the VIA QSM-8Q90 module is a building block for power constrained handheld application segments, including medical, advanced gaming, military and test and measurement equipment.
The VIA QSM-8Q90's on-board system memory includes 1GB of DDR3 RAM as well as support for two 1-lane PCIe expansion and an18/24-bit LVDS connector with resolutions up to 1366x768.