MSI GT783 gaming notebook
Photo: Company
Friday 6 January 2012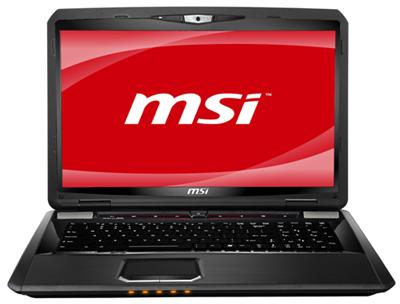 The MSI GT783 comes with Nvidia's GeForce GTX 580M discrete graphics card which boasts 384 more CUDAs than the previous generation, giving it 256-bit broadband and 2GB GDDR5 of display memory.
The GT783 also features Optimus, an overclocking display technology that automatically engages system overclocking for 3D images. Intel's second-generation Core i7 quad-core processor can help kick up performance with support of Intel Turbo Boost 2.0, a technology that automatically allocates processor resources in accordance with processor load to enhance the core speed of each core to maximize computer performance.
The MSI GT783 also is equipped with a gaming keyboard crafted by SteelSeries with selection of five keyboard backlighting scenarios ¡X Normal, Gaming, Wave, Breathing, and Dual Color.