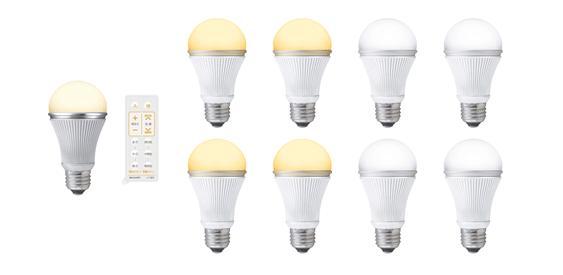 Sharp will introduce into the Japanese market nine models of LED lamps with high energy efficiency and long service life. These mercury-free lamps have the same standard screw-in base and fit in the same sockets as ordinary incandescent lamps.
One of the lamps, the DL-L60AV, features an adjustable color function that enables users to change the color of the white light emitted from the lamp. Users can select from seven different shades of white ranging from a warm white to a cooler daylight white, the vendor said. This model also features a built-in dimmer function to adjust brightness.
One of the models, the DL-L601N, delivers a brightness of 560 lumens, has nearly the same size and shape as ordinary incandescent lamps, Sharp said. Another model, the DL-L401N/L, can be run for approximately 11 hours at a cost of only one yen.
All models feature a service life of 40,000 hours, the vendor said.