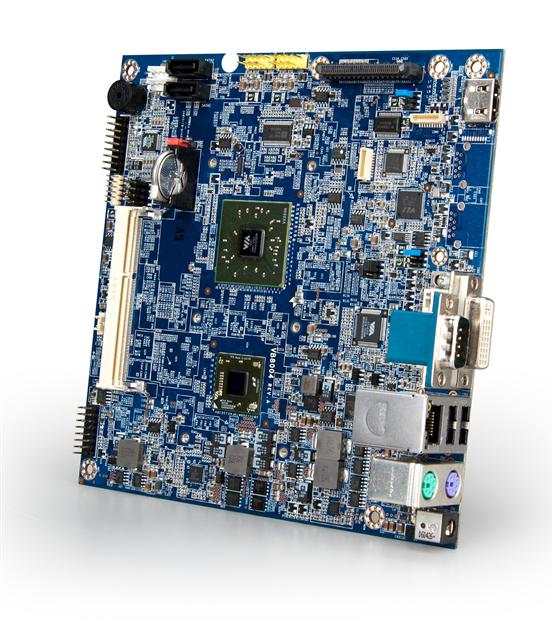 VIA Technologies has announced a dual core version of the low power VIA VB8004 Mini-ITX board. Coupling the 1.6GHz VIA Nano X2 E-series processor with the VIA VX900 media system processor, the VIA VB8004 provides a scalable solution for advanced digital signage and gaming systems.
In addition to providing native support for dual-displays, the VIA VB8004 Mini-ITX motherboard can also be upgraded to support four displays using an additional VIA S3 5400E graphics module, providing developers the widest possible variety of multi-display configurations, including HDMI, LVDS, and DVI technologies.
Powered by a choice of a 1.6GHz VIA Nano X2 E-Series, or 1.6GHz and 1.2GHz VIA Nano processors, the VIA VB8004 leverages the multimedia capabilities of the VIA VX900 system media processor to deliver DirectX10.1 graphics and support for 1080p video resolutions.
In addition to supporting up to 4GB DDR3 memory, the board features an HDMI port, one DVI port, a one-channel 24-bit LVDS, one GigaLAN port, and six USB 2.0 ports.