Archos G9-series tablets featuring Seagate HDD
Photo: Company
Tuesday 28 June 2011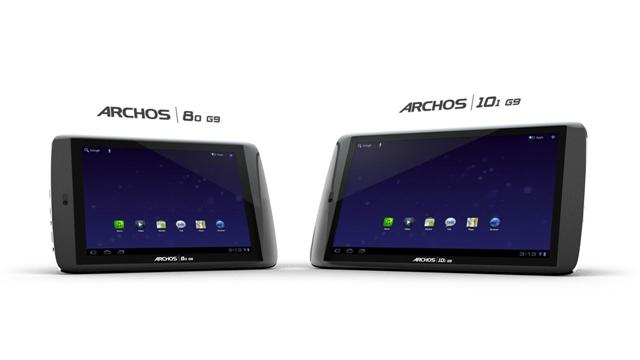 Seagate has announced that the company is delivering hard disk drive storage for the Archos G9-series 8- and 10-inch tablets.
The Archos G9 family of tablets features a dual-core 1.5 GHz processor and, on the strength of the Momentus Thin drive, gives users 250GB of capacity, eight times more than a standard 32GB tablet but at the same cost, the company said.
Archos' 80 G9, the 8-inch product, and 101 G9, the 10-inch model, are scheduled to be available in late September. Estimated MSRPs for the 80 G9 and 101 G9 are US$279 and US$349.