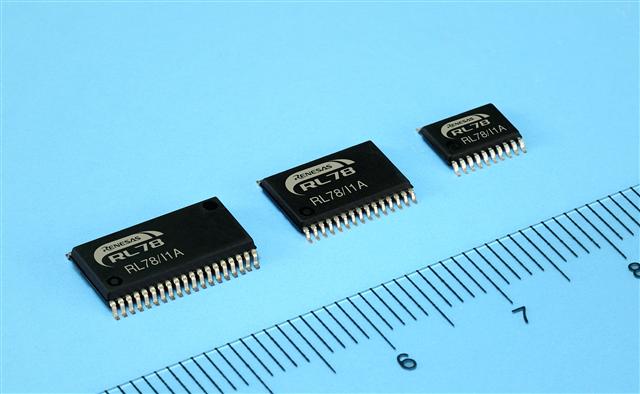 Renesas Electronics has announced the availability of five 16-bit microcontrollers (MCUs), which implement in a single chip the LED control, power supply control, and communication functions required in LED lighting fixtures.
The new MCUs adopt the Renesas Electronics RL78 CPU, which achieves both high computational performance and ultra low power consumption, and include from 32 to 64 kilobytes (KB) of flash memory in 20- to 38-pin package versions. These devices achieve 20% reduced power consumption during normal operation over the Renesas' existing 78K0/Ix2 products.
LED illumination is becoming increasingly widely used in industrial and commercial facilities, in streetlights, and in home lighting. The global market for LED lighting equipment is expected to grow rapidly from the roughly 20 million units sold in 2009 to over 400 million units in 2014.
Given this background, Renesas said it added the high-performance, ultra-low power 16-bit RL78/I1A family of MCUs to its existing 8-bit MCU lineups for use in lighting ballasts. The RL78/I1A family addresses the need of a variety of lifestyles for lower cost, high-color dimming and color temperature control. The RL78I1A supports lighting communication standards for centralized control in buildings and offices.
Samples of the new RL78/I1A MCUs are available now, priced at US$2 per unit for the 38-pin, 64 KB flash memory, 4KB RAM version. Mass production is scheduled to begin in January 2012 and is expected to reach a combined volume of 1,000,000 units per month in 2012.