Intel 22nm 3D tri-gate transistor
Photo: Company
Friday 6 May 2011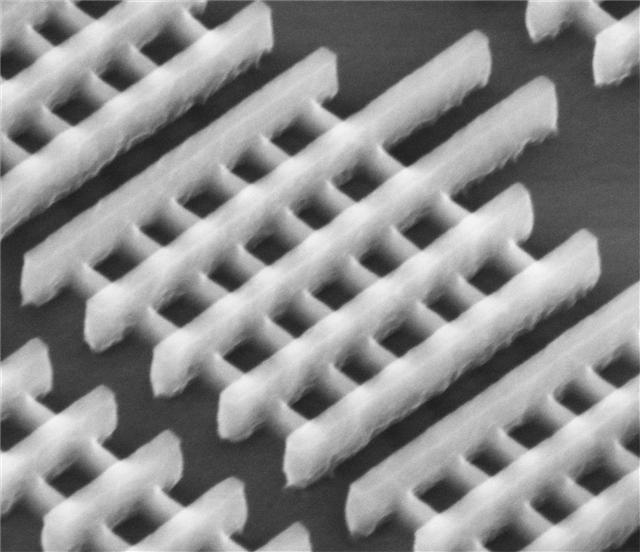 Intel will introduce a 3D transistor design called Tri-Gate, first disclosed by Intel in 2002, into high-volume manufacturing at the 22nm node in an Intel chip codenamed Ivy Bridge.
The three-dimensional Tri-Gate transistors represent a fundamental departure from the two-dimensional planar transistor structure that has powered not only all computers, mobile phones and consumer electronics to-date, but also the electronic controls within cars, spacecraft, household appliances, medical devices and virtually thousands of other everyday devices for decades.
Scientists have long recognized the benefits of a 3D structure for sustaining the pace of Moore's Law as device dimensions become so small that physical laws become barriers to advancement, Intel said. The key to today's breakthrough is Intel's ability to deploy its 3D Tri-Gate transistor design into high-volume manufacturing, ushering in the next era of Moore's Law.