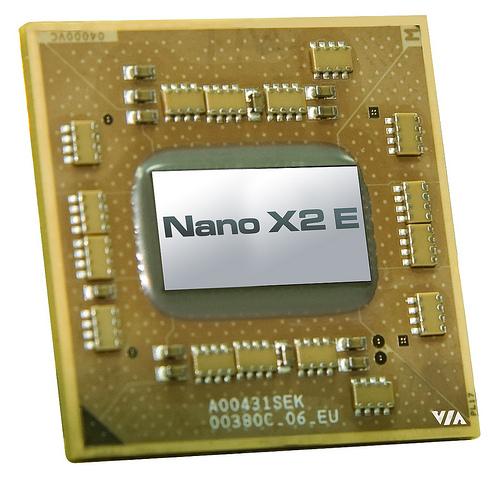 VIA Technologies has unveiled its new family of low power dual-core VIA Nano X2 series processors at the Embedded System Conference (ESC), held at the McEnery Convention Center, San Jose from May 2-5.
The VIA Nano X2 E-series processors combine a highly optimized, power-efficient dual-core architecture with advanced performance for the most demanding 86-bit x86 embedded system design applications. Available in two models running at speeds of 1.2+ GHz and 1.6+ GHz, VIA Nano X2 E-series processors also come with a component longevity guarantee of seven years, the vendor said.
Leveraging the latest 40nm manufacturing process, VIA Nano X2 E-series processors combine two 64-bit, superscalar VIA Nano cores on one die, offering enhanced multi-tasking and superb multimedia performance on a low power budget.
VIA Nano X2 E-Series processors bring additional features that include VIA VT virtualization, a technology that allows legacy software and applications to be used in virtual scenarios. The VIA AES Security Engine offers hardware-based data encryption on the fly, an essential tool in content protection and system security.