TMD 7-inch LTPS LCD panel
Photo: Company
Thursday 28 April 2011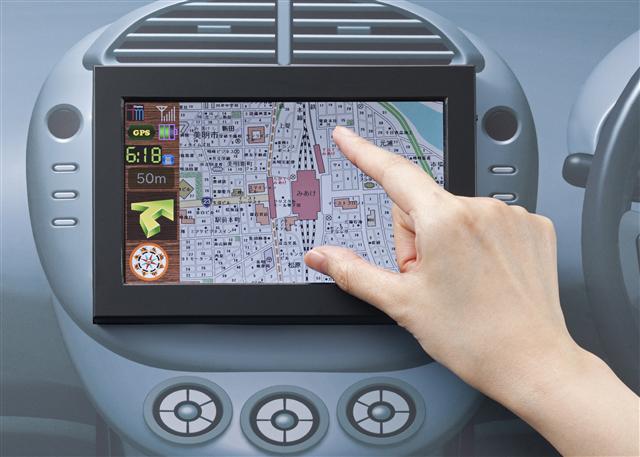 Toshiba Mobile Display (TMD) has developed a 7-inch low-temperature poly-silicon (LTPS) TFT LCD panel for vehicle-mounted and industrial uses, which enables multi-touch input on the display screen without the need for additional installation of a touch panel.
The technology enables an integrated touch panel function by forming the display pixel electrodes and TFT within the LCD panel using LTPS TFT technology and creating a detecting circuit for electrostatic capacitance changes between the electrodes and the peripheral object. Compared to conventional LCDs with an external touch panel, the thickness is reduced by 57% to approximately one millimeter, the weight is reduced by 48% to 225 grams and the surface reflection ratio is reduced by 10%, TMD said.
TMD said this technology is developed in response to the increasing demand for in-cell touch panel LCDs with the touch panel function integrated in the LCD panel for further reduction of thickness, weight and environmental impact.