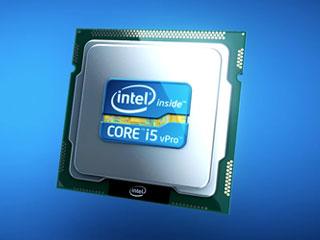 Intel has unveiled its newest family of business processors - Intel Core vPro, featuring the performance and capabilities of Intel's new microarchitecture, enhancements to Intel vPro technology and new security features, including a 3G poison pill option to help protect a PC's data.
PC brand vendors worldwide, including Dell, Fujitsu, Hewlett-Packard (HP) and Lenovo, will introduce new notebooks, convertible-tablet PCs, desktop and all-in-one PCs for enterprise market with adoption of the new Intel Core vPro processors.
The new Core vPro processors offer increased performance with enhanced Intel Turbo Boost Technology 2.0 and Intel's Advanced Vector Extensions (AVX). Comparing to Intel's previous-generation Core 2 Duo processor, Intel Core i5 vPro processor is 60% faster when running business applications and 100% faster for multitasking and 300% for data encryption, he vendor said.