Spansion GL-S family of NOR flash
Photo: Company
Wednesday 23 February 2011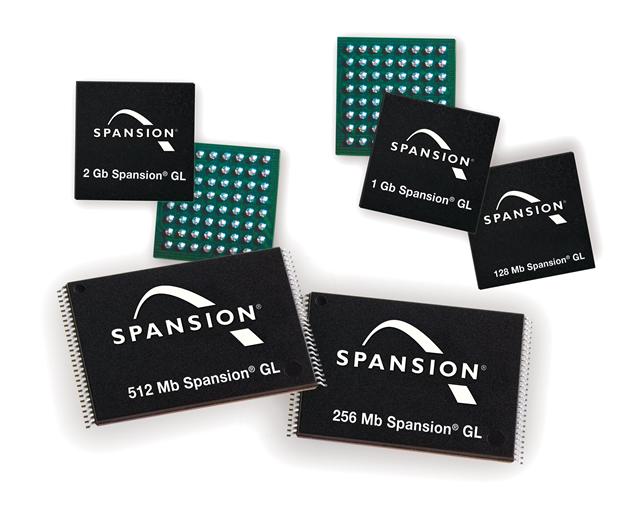 Designed for fast data access, interactivity and boot performance, the Spansion GL-S family enables electronic devices to start nearly instantly with the push of a button and provide the fastest interactive user experience, according to the company.
The GL-S family expanded to include densities from 128Mb to 2Gb, and delivers up to a 45% performance advantage over competing NOR products.
The Spansion GL-S family builds upon the 2Gb GL-S device for interactive gaming, which started production in the fourth quarter of 2010, and is the first and currently only single-die 2Gb NOR flash memory device in the industry, the company claimed. The programming speed of the GL-S is two times faster than legacy GL products and 30% faster over the competition based on third party benchmarks. With improved programming speeds, Spansion customers can benefit from faster throughput in their manufacturing lines, substantially reducing costs.