Acer Iconia dual-screen notebook
Photo: Company
Wednesday 16 February 2011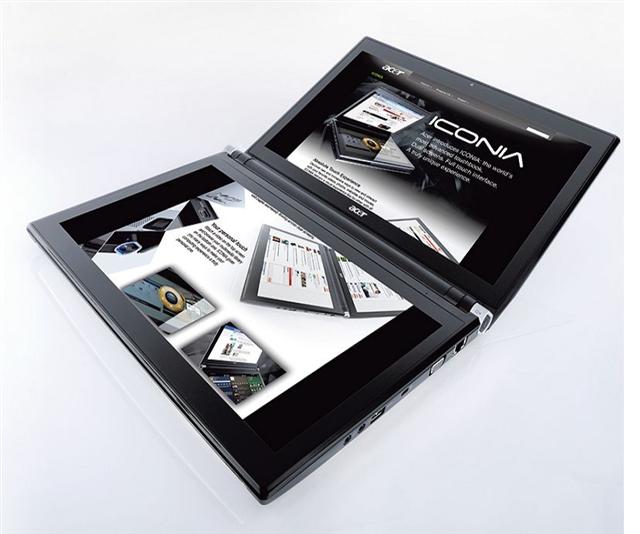 Acer has unveiled the Iconia that combines the versatility of a conventional 14-inch form factor with a unique dual-screen layout and all-point multi-touch functionality.
The Iconia is powered by Intel's Core i5 processor combining with dual 14-inch displays that support resolution up to 1366x768. Protected by the durable Gorilla glass, the displays are both scratch- and fingerprint-proved.
The device will also feature a virtual keyboard on the bottom display for output. It comes with a full-size QWERTY layout with international language support to give users the same experience of a traditional physical keyboard and features predictive text input for natural-speed typing while avoiding mistakes, Acer said.
The virtual keyboard also includes a touchpad and a numeric keypad and can be switched to handwriting mode.