CES 2011: RIM PlayBook tablet PC
Photo: Yen-Shyang Hwang
Monday 10 January 2011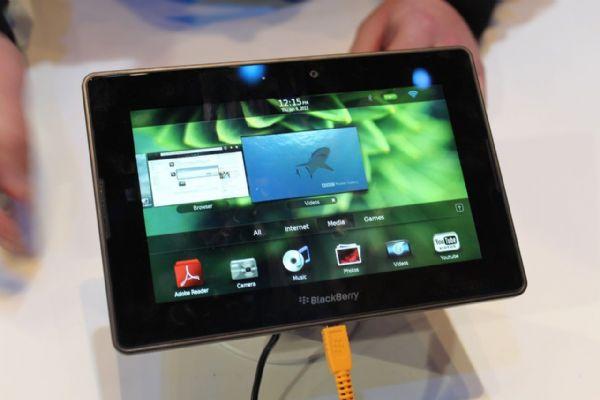 RIM showcased its PlayBook tablet PC with multi-tasking capability at CES 2011 and the company will target mainly the enterprise market.
The PlayBook features a 7-inch panel and is equipped with Texas Instruments (TI)'s processor with support for Adoble Flash and HTML 5.
RIM is set to launch the PlayBook in the first quarter with a 4G model to be launched in summer of 2011.