Silicon Power USB3.0 PCIe card
Photo: Company
Monday 27 September 2010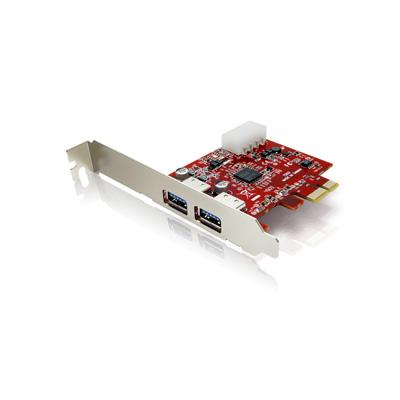 Silicon Power has introduced its SuperSpeed USB PCIe card.
The Silicon Power USB3.0 PCIe card comes with two USB3.0 ports providing up to 5Gb/ sec maximum transfer rate (theoretical value). When compared to USB2.0, it has 10 times the bandwidth.
The USB3.0 port can supply 900mA current (400mA more than USB2.0) to the connecting external device. The extra current offers greater stability and performance. The USB3.0 port is also backwards compatible with USB2.0 so users can continue to use their USB2.0 devices.
Silicon Power's USB3.0 PCIe card can be installed on most motherboards on the market, the company said. It supports the latest Window 7 OS, and comes with a 2-year warranty.