Samsung 512GB SSD utilizing new toggle-mode DDR NAND
Photo: Company
Thursday 24 June 2010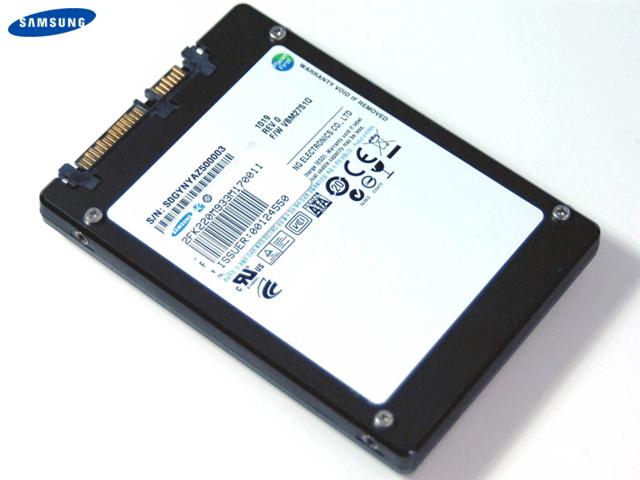 Samsung Electronics has introduced its solid state drive (SSD) utilizing toggle-mode DDR NAND memory.
The new 512GB SSD makes use of a 30nm-class 32-gigabit (Gb) chip that the company began producing last November. The toggle-mode DDR structure together with the SATA 3.0Gbps interface generates a maximum sequential read speed of 250-megabyte per second (MBps) and a 220MBps sequential write speed, both of which provide three-fold the performance of a typical hard disk drive. At these speeds, two standard length DVD movies (approximately 4GB each) can be stored in just a minute, the company said.
Samsung provides further gains in power efficiency by having developed a low-power controller specifically for toggle-mode DDR NAND. The resulting power throttling capability enables the drive's high-performance levels without any increase in power consumption over a 40nm-class 16Gb NAND-based 256GB SSD. The controller also analyzes frequency of use and preferences of the user to automatically activate a low-power mode that can extend a notebook's battery life for an hour or more.
Samsung said it plans to begin volume production of the 512GB SSD next month (July 2010). The new capacity extends its range of SSD densities from 64GB to 512GB.