Display Taiwan 2010: Corning 10G glass substrate
Photo: Rodney Chan
Monday 14 June 2010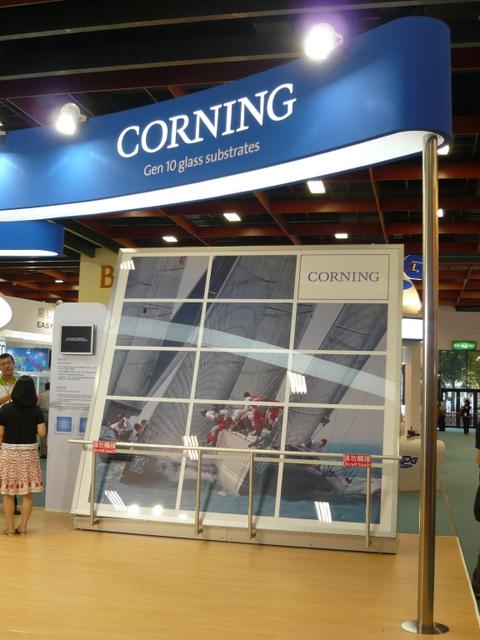 Corning showed its 10G glass substrate at Display Taiwan 2010 from June 9-11.
At 2,880x3,130mm, a 10G substrate offers about 70% more surface area than an 8G sheet, according to Corning. While one 8G substrate can produce the 18 32-inch panels, a 10G sheet can make 28 32-inch panels, or 15 42-inch panels.
Corning's 10G production facility is located at Sharp's manufacturing complex - Sharp Green Front Sakai in Japan. The facility eliminates the need for traditional packaging, shipping, and delivery methods, Corning asid.