Computex 2010: Qisda-made BenQ nReader
Photo: Yvonne Yu, Digitimes
Friday 4 June 2010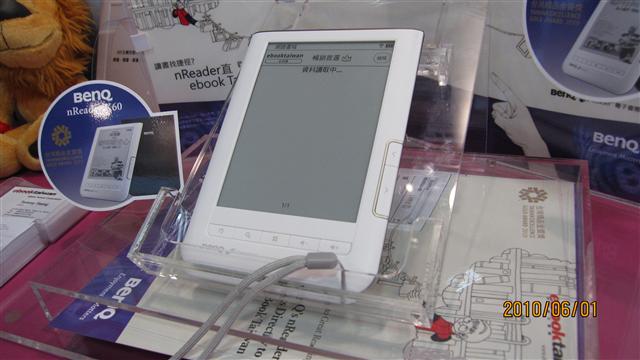 Qisda is showing the nReader K60 e-book reader that it manufactures for BenQ at the Computex 2010.

The e-book reader uses a 6-inch SiPix EPD with capacitive touch function, 16 grayscale, and 800x600 resolution. The product supports e-book formats of ePub, PDF, HTML, and txt.
The maker and the vendor are both members of the BenQ Group, which also includes LCD panel maker AU Optronics (AUO). AUO is a major shareholder of SiPix.