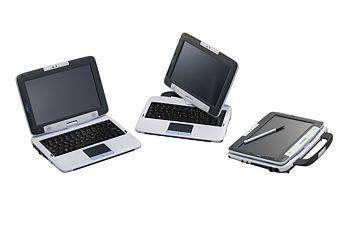 Intel has unveiled a durable convertible classmate PC reference design. Supported by local computer manufacturers which are part of the Intel Learning series, this new addition combines aesthetics with ruggedness, full PC functionality with enhanced e-learning capabilities and improved performance with energy efficiency, Intel said.
Featuring the Intel Atom processor and a 10.1-inch LCD monitor, the new convertible classmate PC includes increased memory and storage to run education applications that help students in their studies. The new design can change from a clamshell to a tablet PC, allowing students to naturally switch form factors as they move between activities and locations in the classroom.
The new Intel-powered convertible classmate PC features a touch-screen with a user interface optimized for e-reading applications, water-resistant keyboard, touchpad and screen, improved ruggedness with drop test from desk height, bump and scratch resistance surfaces and structures, and an optional anti-microbial keyboard. In tablet mode, the "palm rejection" feature ignores the touch of hands resting on the screen, allowing students to write and draw intuitively. In addition to being powered by the power-efficient Intel Atom processor, the new classmate PC features a rechargeable battery with up to 8.5 hours of battery life. It also includes integrated wireless connectivity with Wi-Fi and provides the options of 3G, GPS and WiMAX for network and Internet connections.