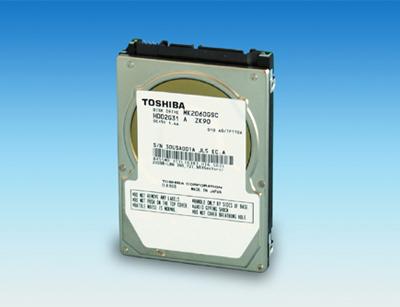 Toshiba has announced new HDDs capable of delivering 200GB (MK2060GSC) and 100GB (MK1060GSC) storage capacities in a single-platter design. Both new series will enter mass production in August.
Toshiba's 200GB MK2060GSC has a rotational speed of 4,200RPM and serial ATA interface, and the company describes it as the industry's highest capacity HDD available for automotive applications.
The MK2060GSC has been designed to target telematics and infotainment applications. It operates in an altitude range of -300 to 5,650m and at operating temperatures of -30 to +85 degrees Celsius, and to deliver high levels of operating shock resistance (2,940m/s2) and increased vibration resistance, the company said.
Both products are also suitable for use in industrial settings where extended temperature tolerances are required, it added.