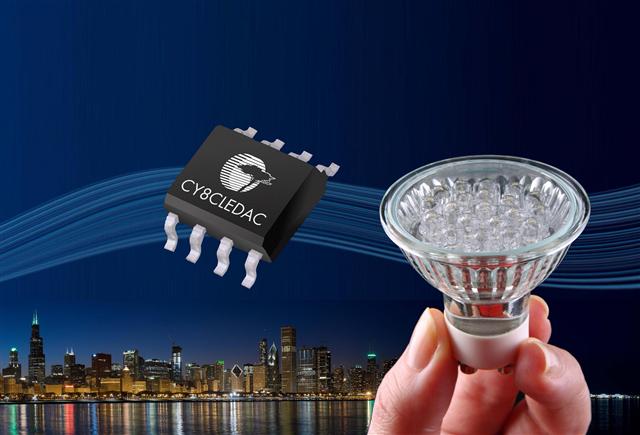 Cypress Semiconductor has introduced AC-DC digital power controllers for LED lighting, the CY8CLEDAC01/02.
The CY8CLEDAC01/02 controllers offer a solution for both non-dimmable and dimmable LED lighting, and meets EnergyStar requirements, the comopany said.
The new AC-DC controllers offer primary-side sensing with tight LED current regulation, eliminating the need for opto-isolation and other secondary-side control circuitry. This technique minimizes component count to reduce board space, power consumption, and overall BOM costs, Cypress said.
The controllers also feature circuit protection: over-voltage protection (OVP), output short circuit protection (OSCP), peak current limit protection (PCLP), current-sense resistor short protection (CSSP), and over-temperature protection (OTP).
The CY8CLEDAC01/02 are both offered in 8-pin SOIC packages.