Applied Producer InVia dielectric deposition system
Photo: Company
Wednesday 31 March 2010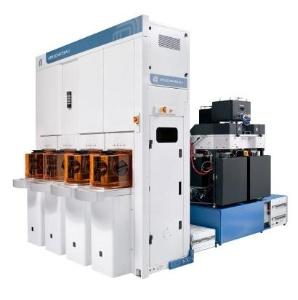 Applied Materials has added to its line of 3D chip packaging solutions with the launch of its Applied Producer InVia dielectric deposition system.
Using a proprietary CVD process, the InVia system delivers an innovative method for depositing the critical oxide liner film layer in high aspect ratio (HAR) through-silicon via (TSV) structures.
Implemented on Applied's Producer GT platform, the InVia system has much higher throughput than batch furnaces, with the capability to process up to eight times more wafers per hour at less than half the cost, especially when depositing very thick liners for high performance applications, the company said.