Motorola MC75A enterprise digital assistant
Photo: Company
Thursday 25 March 2010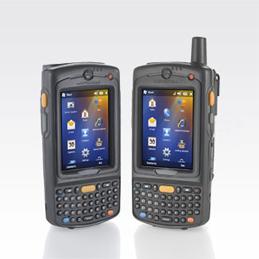 Motorola has announced the newest addition to its mobile computing portfolio, the MC75A 3.5G enterprise digital assistant (EDA).
Available in two models, WAN/LAN and LAN only, the MC75A series enables organizations to select the device best suited to meet their business needs while providing the ability to standardize on a single device for knowledge workers inside the four walls and out in the field, the vendor said.
With 3.5G HSDPA or CDMA EVDO Rev A connectivity, the MC75A provides mobile workforces around the globe with high-performance wireless broadband voice and data. Comprehensive 802.11a/b/g support provides WLAN connection inside the four walls and in hot spots - and support for 802.11a allows the granular segmentation of voice traffic, ensuring quality of service for VoWLAN communications, according to the vendor.