HP CW450t with touchscreen
Photo: Business Wire
Monday 22 February 2010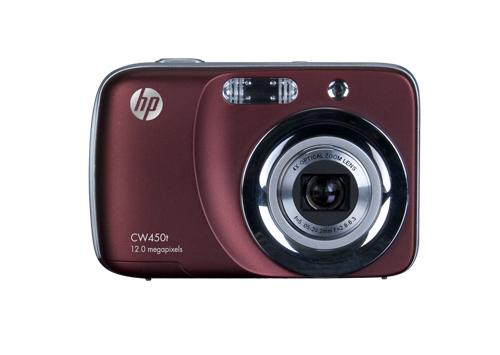 The premium HP CW450t point-and-shoot digital camera features a 2.7-inch LCD touchscreen display, and a newly designed touch interface for viewing photos with the swipe of a finger. It has 4X optical zoom and supports up to 32GB SD/SDHC memory.
The CW450t is available in two colors - blue and merlot - and priced at US$109.
HP has also unveiled the PW460t with a 3-inch touchscreen, and it is available in pink and charcoal gray and priced at US$149.