LG Display 19-inch flexible e-paper panel
Photo: Company
Friday 15 January 2010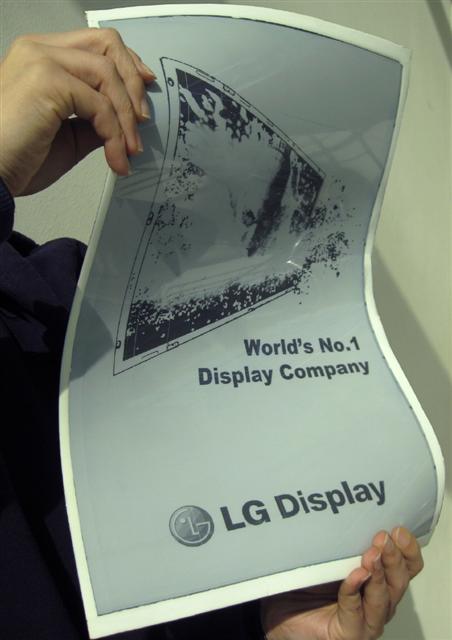 LG Display has announced a 19-inch flexible e-paper panel.
The product is optimized for e-newspaper applications as it is able to convey the feeling of reading an actual newspaper, the company said. The e-paper measures 0.3mm and weights 130g.
LG Display arranged TFT on a metal foil, which allows it to be flexible and durable while maintaining display quality.
LG Display applied 'GIP (Gate-in-Panel)' technology which integrates the gate driver IC onto the panel.
LG Display plans to launch mass production of an 11.5-inch panel in the first half of 2010.