Light Blue Optics projector with interactive touch screen
Photo: Company
Friday 8 January 2010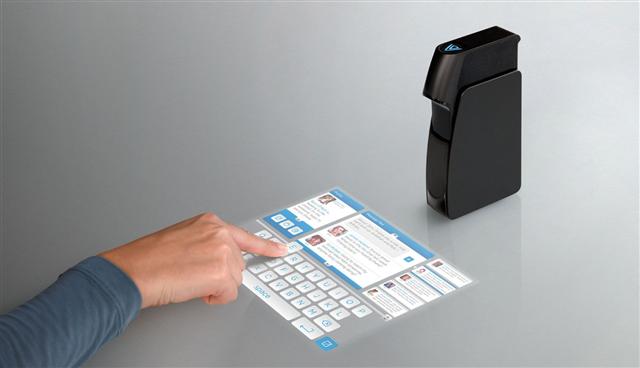 Light Blue Optics (LBO) has launched a projector with a 10-inch projected interactive touch screen, the Light Touch.
Light Touch is a reference product and will be made available to Light Blue Opticsˇ¦ OEM customers and other strategic partners, according to the company.
Light Touch includes an infra-red touch sensing system that transforms the projected image into a touch screen.
Light Touch uses LBO's proprietary holographic laser projection technology (HLP) with a WVGA resolution.
The projector also features Wi-Fi and Bluetooth connectivity, and 2GB built-in Flash memory and a microSD card slot that supports up to 32GB.