Samsung HDTV monitor - 933HD+
Photo: Company
Tuesday 3 November 2009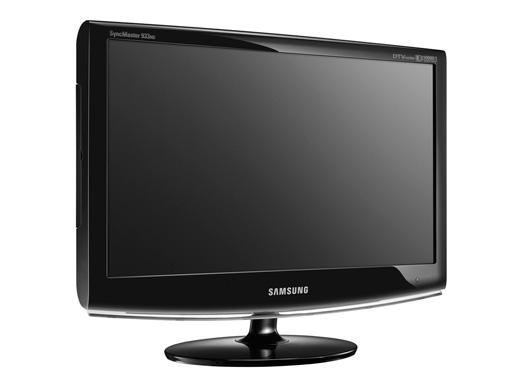 Samsung Electronics America has launched two new monitors with HDTV resolutions, the the 933HD+ and 2333HD.
The 19-inch 933HD+ and 23-inch 2333HD feature digital TV tuners with an optional cable or satellite connection and up to two HDMI connections. Depending on model, the product can connect to digital devices such as a Blu-Ray player and gaming system.
The 933HD+ and 2333HD offer a 10,000:1 contrast ratio, 5ms response time, and 16:9 aspect ratio.

The 19-inch 933HD comes with a 1360x768 resolution, while the 23-inch 2333HD has 1920x1080.
The 933HD+ has an estimated street price of US$249.99 and the 2333HD US$329.99.