Macronix 256Mb serial flash memory
Photo: Company
Friday 30 October 2009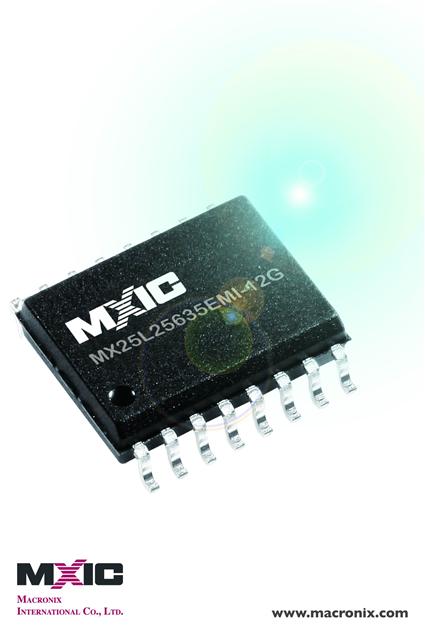 Macronix International Company (MXIC) has announced what it claims is the world's first 256-megabit(Mb) serial flash product.
The new 256Mb serial flash provides a small form factor, low pin count, and reduces the overall system cost in many of today's applications such as networking, set-top box (STB) and servers.
Macronix said its 256Mb serial flash memory uses a combination of 24-bit and 32-bit addressing to maintain backward compatibility. The new 256Mb part powers up like a 128Mb device in 24-bit mode and users can switch to 32-bit addressing as needed. Using this method, a system designer will not have to completely rewrite the software.
Macronix is sampling its 256Mb serial flash to customers, and expects mass production to begin in December.