AUO 65-inch LED-backlit 4K2K panel
Photo: Company
Friday 30 October 2009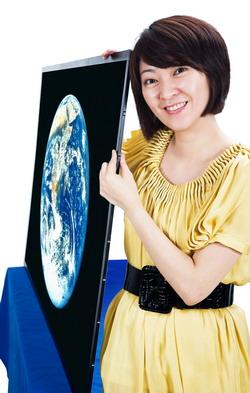 AU Optronics (AUO) is showcasing a 65-inch LED-backlit TV panel at the FPD International 2009, held in Yokohama Japan, from October 28-30, 2009.
The 65-inch LED-backlit TV panel features 4K2K (4000x2000) high resolution, and consumes 50% less power on average, the maker said. The thickness of this module is only 7.9mm and the contrast ratio is more than 2,000,000:1.
AUO has adopted the pre-mixed "LED Light Cell" with 256 zones for local dimming.