Acer Aspire 1420P tablet PC
Photo: Terry Ku, Digitimes
Wednesday 28 October 2009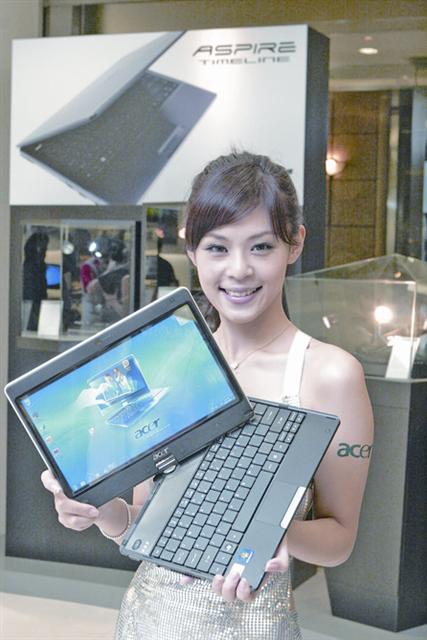 Acer has launched a tablet PC, the 11.6-inch Aspire 1420P, in the Taiwan market with a suggested price of below NT$25,000 (US$772).
The Aspire 1420P comes with a convertible design and is powered by an Intel SU2300 processor and runs on Windows 7. The tablet PC is made by Quanta Computer.
The Aspire 1420P is equipped with a battery that can run for eight hours continuously, 2GB DDR3 memory and a 250GB hard drive.