Samsung mobile display driver IC
Photo: Company
Wednesday 30 September 2009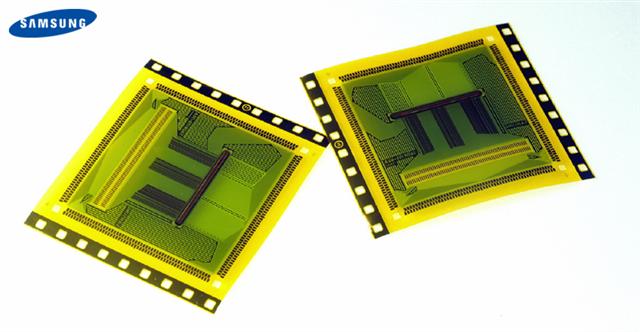 Samsung Electronics has announced that it has developed a single chip that integrates a capacitive touch screen control function in a mobile display driver IC.
This single-chip solution supports industry demand for simplified system designs, which will enable the use of slimmer form factors in mobile application designs, the company said. Initial targeted applications include mobile phones, portable multimedia players (PMP) and portable music players.
Citing DisplaySearch, Samsung said the global mobile handset market, which is the primary application for mobile display driver ICs, is expected to reach 1.2 billion units in 2009 and grow to two billion by 2012. Sales of touch-screen phones are forecast to increase at a CAGR of 30% to account for 27% of total handsets sold in 2012.