Osram 50mW direct emitting green InGaN laser
Photo: Company
Wednesday 19 August 2009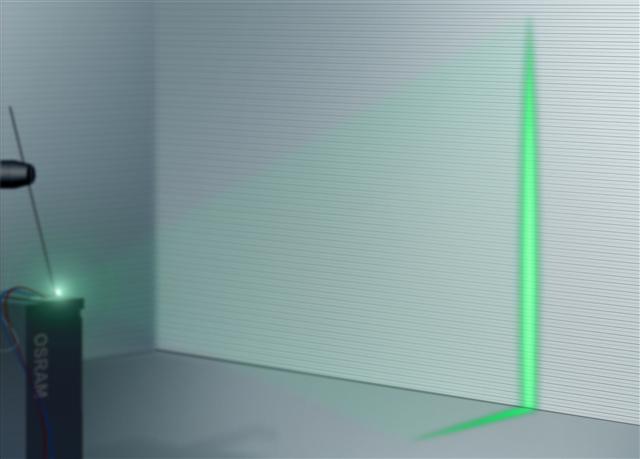 Osram has overcome the previous limits of the InGaN (indium-gallium-nitride) material system by succeeding in manufacturing the direct emitting green laser diode from the InGaN material system, according to the company.
The diode emits a "true green" light, which is defined by the spectral range of 515-535nm. In this range, efficient high-quality semiconductor lasers have been commercially available to date only as frequency-doubled versions, it said.
In the medium term, however, direct emitting green lasers could replace frequency-doubled lasers for numerous applications, Osram remarked.