ApaceWave WiMAX baseband SoC
Photo: Company
Monday 6 July 2009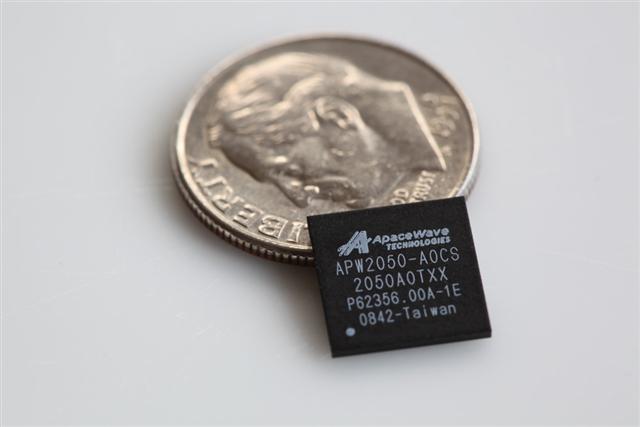 ApaceWave Technologies' APW2050 supports all 802.16e mobile WiMAX Wave 2 features, including MIMO Matrix A & B, and Beam Forming. It also supports advanced release-1.5 DL/UL AMC MIMO capability.
It is designed using a 65nm process in a 9x9mm package. It contains a high-performance PHY, MAC, embedded CPU, and intelligent power management to achieve very low system power consumption.
ApaceWave said it offers low-cost, manufacturing-ready reference designs for Half-Mini Cards, USB dongles, and SDIO modules. All reference designs utilize single-sided PC boards and can provide transmit output power up to 25dBm.