Garmin Oregon 550 with built-in camera and touchscreen GPS
Photo: Company
Tuesday 19 May 2009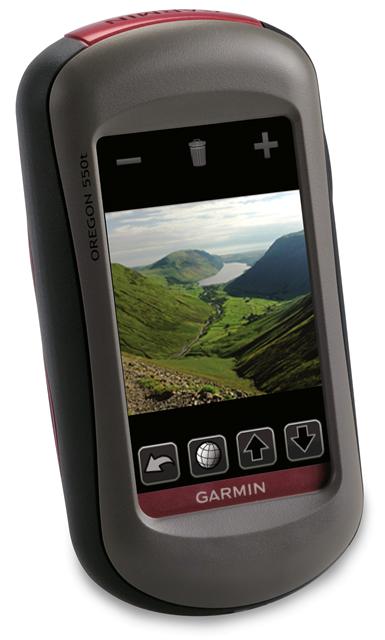 Garmin's Oregon 550 handheld GPS device integrates a 3.2 megapixel waterproof digital camera, 3-inch touchscreen display and 3-axis compass.
It also includes 850MB of internal memory and an extra microSD card slot for more storage, according to the company.
It is connected via USB, weights only 6.8 ounces, and comes with two precharged AA NiMH batteries which provides up to 16 hours of life on a single charge, the company said.