Samsung A400 DLP broadcast HD projector
Photo: Company
Friday 17 April 2009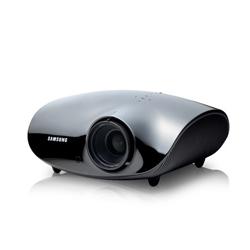 Samsung has launched a new DLP broadcast HD projector, the A400.
The projector features a 1280x768 resolution, DTV ready with 1080i / 720p / 576p / 576i / 480p / 480i inputs, and input methods of HDMI, component, S-Video, composite, PC (D-sub 15 pin) and RS-232C. It also supports PC and widescreen modes.
The A400 has a dual mode which can generate a brightness of 2000 ANSI for ambient light presentations in monitor mode and 1000 ANSI for optimized movie-mode dark-room home-theater viewing.