NEC 3.5-inch LCD module with reflection improvement
Photo: Company
Friday 17 April 2009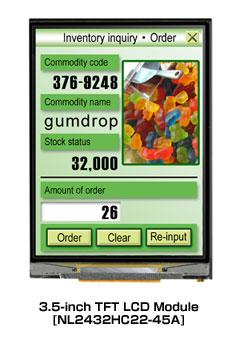 NEC LCD Technologies has introduced a new 3.5-inch amorphous-silicon (a-Si) transflective TFT-LCD module (LCM) with QVGA resolution.
The new product has reflection ratio of 16% and a contrast ratio of 20:1 in reflective mode.
The product features higher reflection properties than previous models that operate in both transmissive mode (using a backlight) and reflective mode (using available ambient light).
The display is targeted for use in small, professional applications such as handheld terminals, PDA and PND applications.
The new product incorporates NEC's super-reflective natural light TFT (SR-NLT) technology, which enhances LCD performance in outdoor lighting environments.