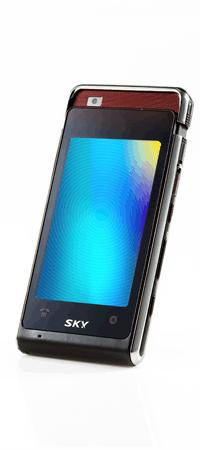 The nickname of the handset, Presto, is a music term that implies "quite fast" and hereby means "get it by one touch."
The one-touch music feature of Presto has enhanced access of the users for listening to the music, without the operation with menu entries or widget for running music play.
The handset features terrestrial DMB, SKY Studio, Bluetooth, external memory of 4GB (accompanied), mobile banking, traffic card, video telephony, music player, electronic dictionary and metro map.
It is available in red/black, lime/white and pink/white colors for 750,000-800,000 won (US$554-591).