Aiptek PocketCinema V10 connected to iPod Touch
Photo: Michael McManus, DIGITIMES
Tuesday 16 December 2008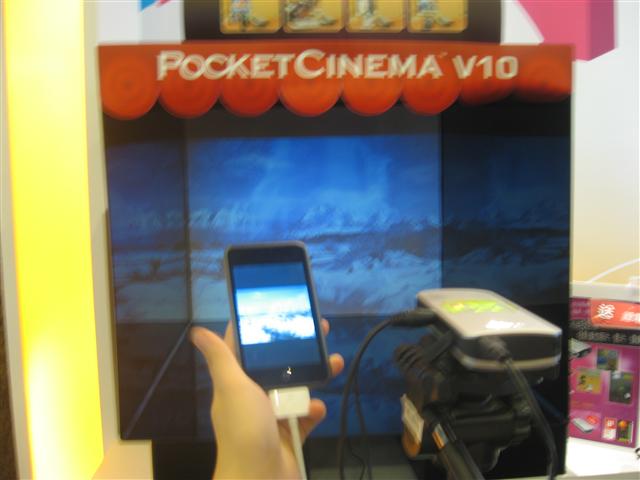 Aiptek International's PocketCinema V10 handheld projector has won the WinHEC award for media and entertainment.
Company president Peter Chen has pointed out that the company is still planning to implement more technologies and functions into the product. Chen's goal is to implement wireless communication capability into the projector, which allows user to download and display their contents anywhere they go.
The company is also considering implementing Windows CE into the product, so the projector could play any Windows-compatible files such as PowerPoint.