LGD volume produces 17.1-inch RGB LED-backlit LCDs for notebooks

Photo: Company
Monday 22 September 2008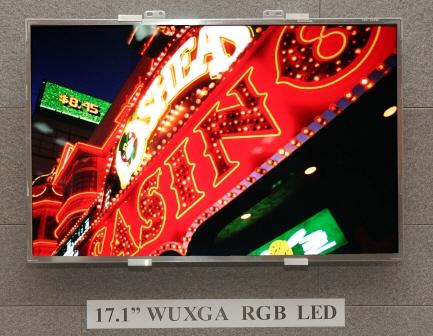 LG Display has begun volume production of its 17.1-inch WUXGA LCD panels for notebooks using RGB LED backlighting.
LGD said despite the superiority of the technology, RGB LED backlight technology has been commercialized only for LCD TVs and monitors until now, due to technical difficulties in mass production.
LGD said it took the top spot in the first half of 2008 LCD market for notebook panels, accounting for 30.2% of total global sales.