Tongfang S1 imini mini-note series based on VIA platform
Photo: Company
Friday 5 September 2008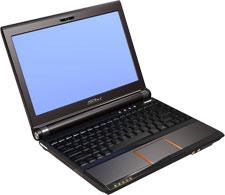 Powered by the 1.6GHz VIA C7-M processor combined with the VIA VX700 chipset, and sporting a 10.2-inch screen, Tongfang's S1 imini provides all the functionality of a standard notebook.
In addition an array of special features, such as a business card manager, portable hard drive with battery pack, and digital photo frame or DVD playback functionality are available outside of the Vista environment.
The S1 imini is targeted at the China market.