SEMI China director of market research Samuel Ni speaking at SEMICON West
Photo: Stephen Taylor, DigiTimes.com
Wednesday 12 July 2006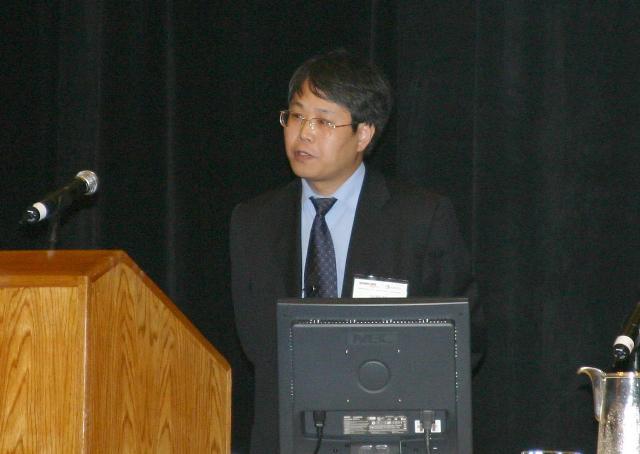 Ni said that system level production drives China's IC and TFT-LCD fabs as the government encourages a self-sustained industry value chain.
Strong yet prudent capex and capacity additions are planned as China's leading fabs look to breakeven, according to Ni.
The technology gap between China and world leading fabs are diminishing, but will take several years to close, said Ni.