The Axisoft MP410 portable media player
Photo: Eric Mah, DigiTimes.com
Thursday 15 June 2006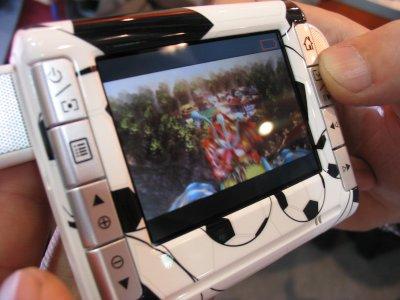 The Axisoft MP410 portable media player (PMP) was showcased at the recent Computex Taipei 2006 IT fair in Taipei.
The PMP features dual stereo speakers that fold into the device for storage. The device can serve as an AV recorder, play MPEG4 files, and receive FM signals.
The PMP weighs 96g, has a dimension of 81x68x18mm, and has an internal memory of 128MB. It can support MMC and SC memory cards. The MP410 is available in the Taiwan market for around NT$4,980.