Finetech Japan 2010: Newsight 70-inch naked-eye 3D display
Photo: Jessie Lin, Digitimes
Monday 19 April 2010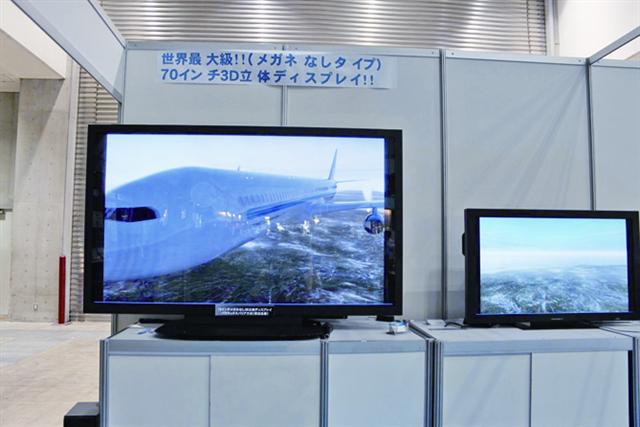 Newsight demonstrated a series 3D naked-eye displays at the Finetech Japan 2010 in Tokyo.
The products included a 70-inch 3D display model, which the company claimed to be the largest in the world.
Newsight's parallax barrier technology allows the viewer to see the 3D images without wearing glasses. The technology subdivides the LCD image into complex repeating segments that, when viewed and then integrated by human binocular vision, presents 3D views. The parallax barrier is affixed to commercial-grade LCD displays in a precision assembly process, according to the company.