Samsung MBP200 pico projector
Photo: Company
Thursday 9 July 2009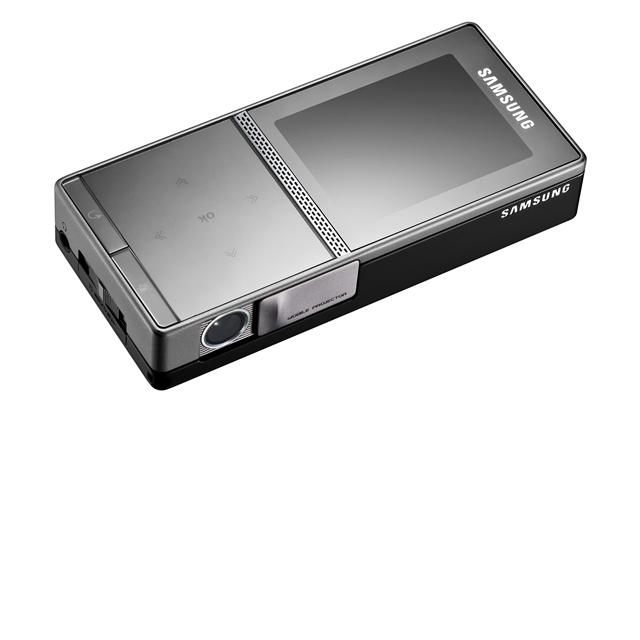 Samsung's pico projector, the MBP200, uses the DLP pico chip from Texas Instruments (TI) and it allows users to transform their traditional two-inch screen to a 50-inch viewing screen, according to the company.
The MBP200 has a control touchpad and a 2.2-inch QVGA LCD screen which allow users to view content privately.
The pico projector offers the supports standard Microsoft Office and PDF formats for display.
The MBP200 comes with a small screen holder with a telescoping pole hidden inside, which can instantly turn a standard sheet of paper into a screen.