LG Display sunlight illuminated LCD panel
Photo: Company
Monday 22 December 2008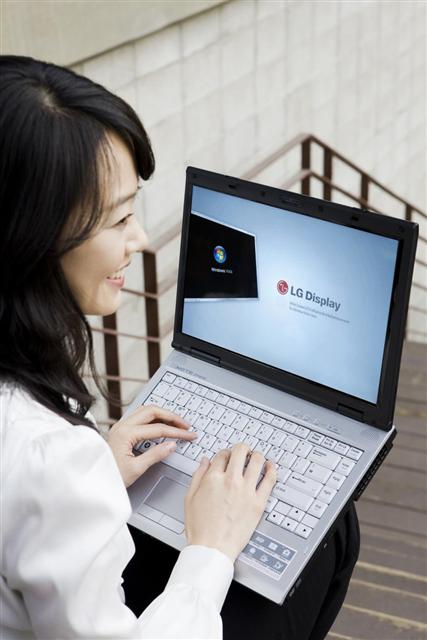 LG Display has announced that it has developed a 14.1 inch LCD panel for notebook PCs that is illuminated by sunlight instead of the backlight unit when used outdoors.
The company's new, sunlight illuminated LCD panel will debut at the upcoming Consumer Electronics Show (CES) 2009.
Leveraging LG Display's backlight data signal switching technology, the use of selective reflection plates in existing backlight panels enables the switch from reflective mode in a high luminance setting (sunlight) to transmissive mode in a low luminance setting (indoors and at night).
The display's outdoor energy consumption falls to one quarter the levels of indoor energy consumption, providing a significant increase in battery life. Backlight units (BLUs) in conventional notebooks can account for more than 75% of the total energy consumption used in LCD panels for notebooks, according to LG.